Posted by Gary Katzer on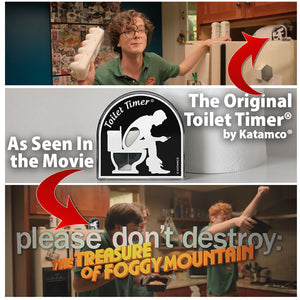 Katamco's Toilet Timer

 

is on display

 

in a new movie with Saturday Night Live cast members called

 
Please Don't Destroy: The Treasure of Foggy Mountain
. The movie released November 17, 2023 on the Peacock streaming service.
Posted by Katie Stephey on
The official airing of the show is over, but this is just the starting line for Katamco! Check out the following photos documenting the Toilet Timer segment on "Shark Tank". We have also included our segments from our local ABC network out of Peoria, IL.
Posted by Katie Stephey on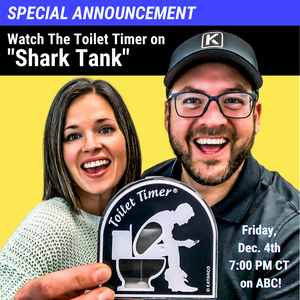 Katie and Adam Stephey are pitching the Toilet Timer on "Shark Tank"! Tune in to ABC on Friday December 4th at 7:00pm CST.
Posted by Adam Stephey on
WHAT IS THE TOILET TIMER ®?  This is a unique sand timer that runs for about five minutes. It helps poo-crastinators get back to the people they are trying to avoid. (Born on Kickstarter)     We're quite proud of our novel little sand timer for poo-crastinators. Your customers will love it too! And here's why:   1. It's funny! This was the video we used for our Kickstarter campaign. (The campaign was fully funded in 30 days.) 2. It has mass appeal! (And it sells) We knew it would be a hit when our Facebook post got 21 million...
Posted by Adam Stephey on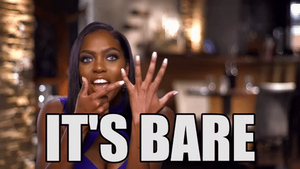 It's February. Valentine's Day is right around the corner. Love is in the air. Couples are making big and small plans to celebrate. Maybe you decided to finally ask out that cute coworker. Maybe you're taking your relationship to the next level and proposing. Or maybe you completely forgot about V-Day and now you're scrambling to make plans. Time is running out. You have to poop or get off the pot. Stop procrastinating and let Toilet Timer help you move forward with your Valentine's plans. ASK THEM OUT Maybe you've been interested in someone for a while, but you're not...
---